Events
There are many opportunities to engage with others in the community. Check out what's coming up: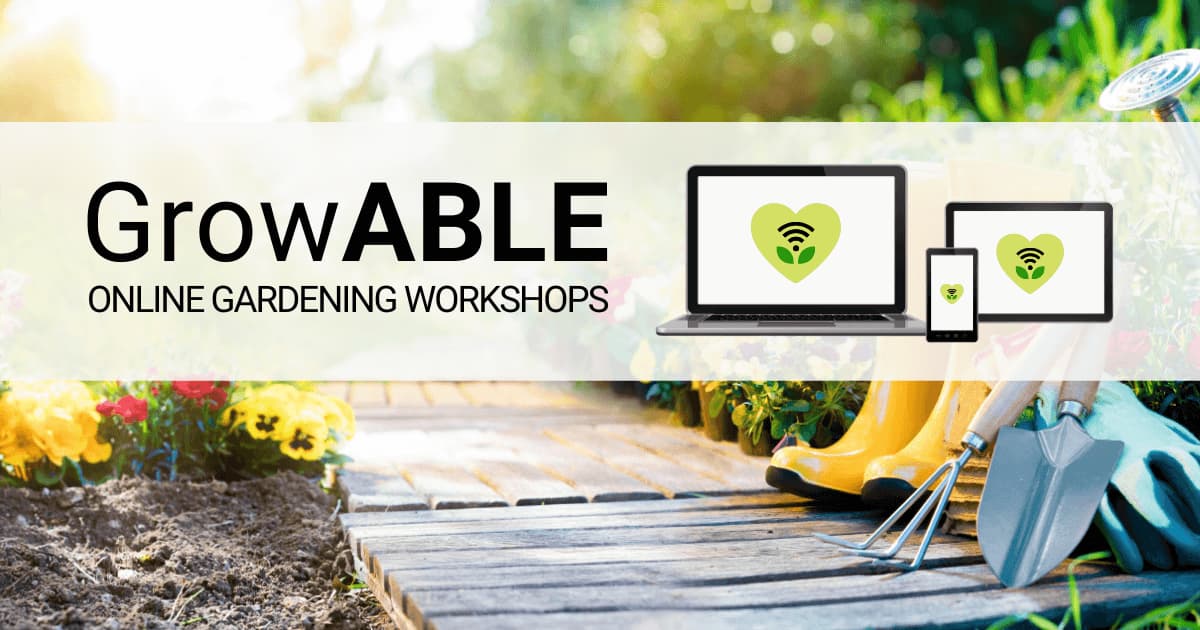 All of us at the Disabled Independent Gardeners Association are so excited to announce our new virtual gardening workshop series – GrowABLE!
In an effort to grow our gardening knowledge, partner relationships and connections to the disability community, GrowABLE is an online adaptation of our in-person workshops. We want to build a virtual community garden experience where participants from all over the country can connect and learn together. We can still bloom where we're planted; our goal is to educate and inspire people through this challenging time, and to grow the size and social ties of the community through online participation.
In order to continue safely engaging in our community, DIGA will be hosting GrowABLE virtual workshops every two weeks via Zoom for our members. These workshops will start in September and continue through January.
Not a member? Fill out our membership form today – it's free!
---

Adopt a Houseplant with DIGA Volunteer Lauren
November 20, 2020
@
2:00 pm
–
3:00 pm
PST
Looking to become a plant parent? This is a great time to bring a new plant into your home. Lift your spirits and nurture a brand new prayer plant! Lauren, an awesome DIGA volunteer and Plantsome employee will share tips for success and review the Plantsome App. Lauren will answer any questions you have about caring for your new green amigo from watering to repotting and more. Prayer plants are easy to care for, have beautiful leaves, and are pet safe!
Registered DIGA members will receive a FREE prayer plant and pot delivered right to your door! If you are not a DIGA member, don't worry, you can join here.