Events
There are many opportunities to engage with others in the community. Check out what's coming up:
---

DIGA Presents the Benefits of Seasonal Produce
April 21
@
2:00 pm
–
3:00 pm
PDT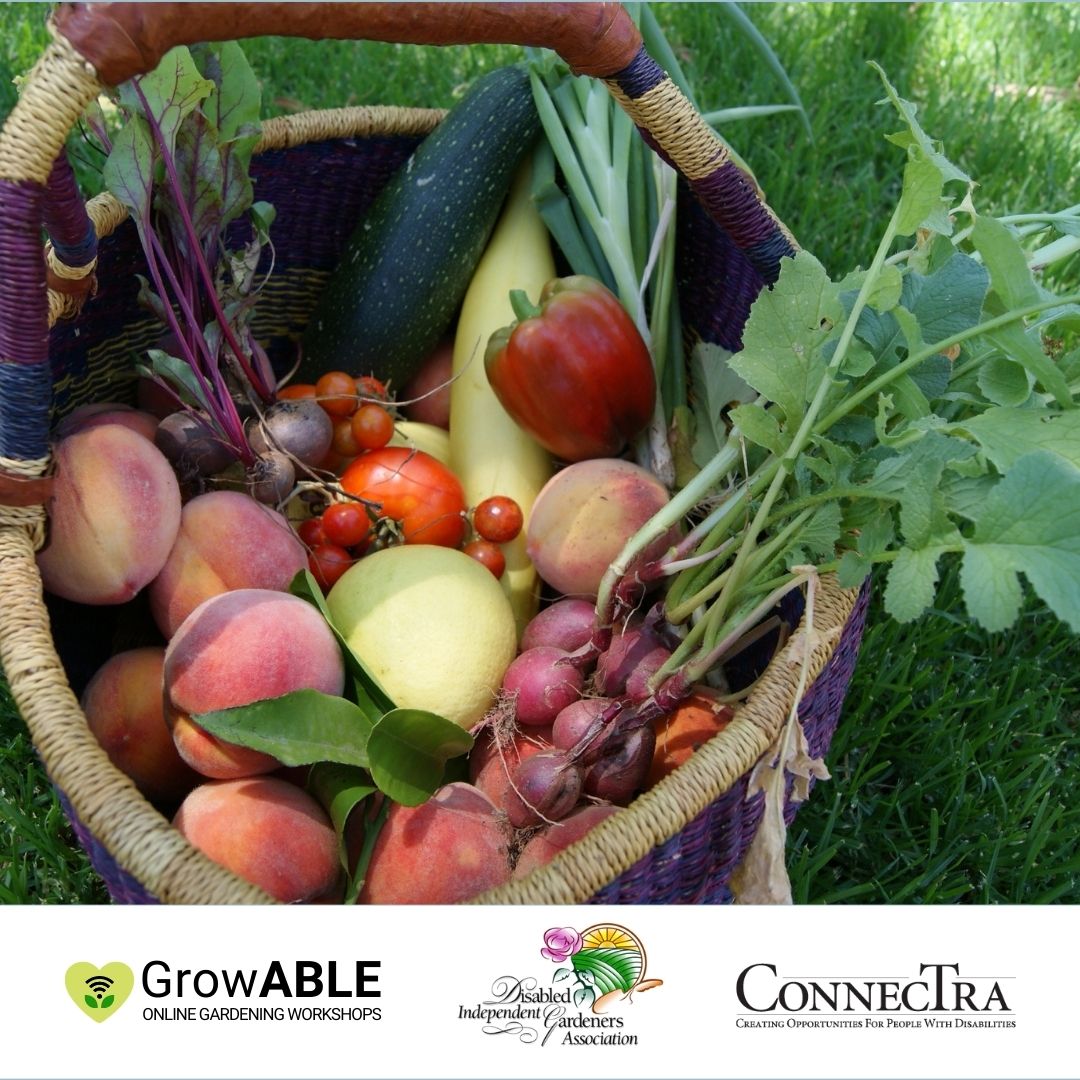 Are you interested in gardening with the Disabled Independent Gardeners Association (DIGA)? Join Renée Chan on April 21st from 2 – 3 PM PT for a discussion on seasonal produce.
Renée will address the fantastic benefits of using seasonal produce and why we should focus on it! She will cover things like the financial and nutritional benefits and the importance of seasonal produce and will make a recipe together to conclude.
After losing her father to Diabetes, Renée has made it her mission to change people's perceptions around how food can still taste good – WITHOUT the added sugar. She believes in a future where no one dies from preventable diseases.
Please note this session will be closed 10 minutes after the start to prevent disruption. Please be on time, or you can watch the recording on Facebook or YouTube afterwards.
Learn more about upcoming #ConnecTogether online events at ConnecTra.org/events
Are you enjoying this program? Consider donating today. Your support is appreciated!
Click the button below to register for this event:
Related Events
Have something to share? We would love to have you contribute!
We're always looking for more people and organizations to host interesting and engaging live disability focused webinars. If you have an idea for a workshop or presentation, we would love to hear from you.
Please email: info@connectra.org.