Events
There are many opportunities to engage with others in the community. Check out what's coming up:
---

GrowABLE: Beginner Gardening Tips with Mind & Soil
May 20
@
2:00 pm
–
3:00 pm
PDT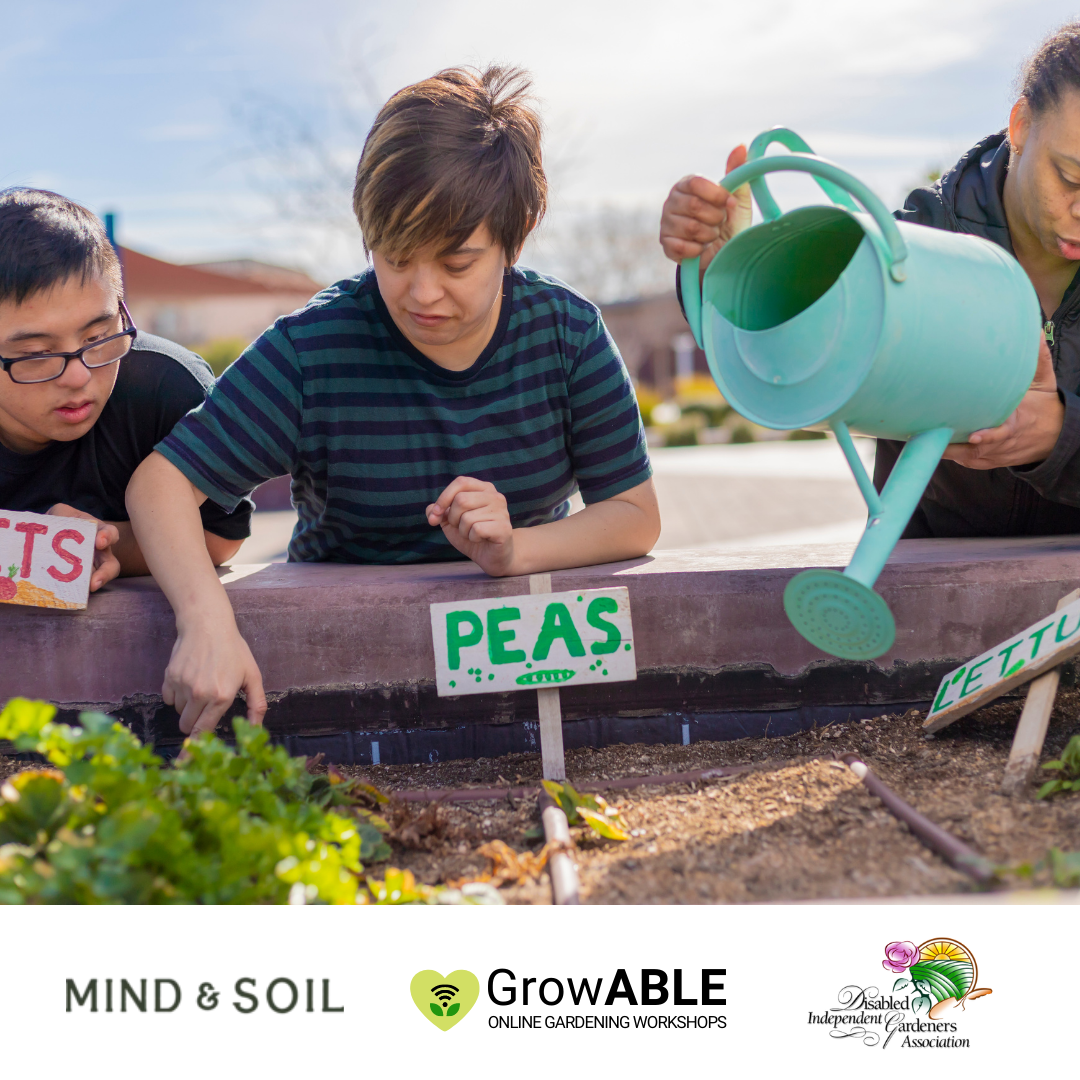 Want to start gardening this year but aren't sure where to start? Join Jordan Mara from Mind & Soil on May 20th from 2-3PM PDT in this next DIGA #GrowABLE workshop to get some insider tips and tricks on how to make the most out of the upcoming season as a beginner gardener!
Jordan Mara launched Mind & Soil in 2020 with the mission of introducing 1,000,000 individuals to gardening's mental health benefits. Mind & soil offers and abundance of entertaining and educational online videos to help gardeners feel comfortable and confident in the garde- as well as the physcial garden products a gardener needs to have a thriving garden!
Please note that this live event will be recorded and streamed to Facebook and YouTube, where it will remain available for our community to enjoy after the session has ended. Closed captioning for this event will be available on these platforms.
Click on the button below to register for this event:
Have something to share? We would love to have you contribute!
We're always looking for more people and organizations to host interesting and engaging live disability focused webinars. If you have an idea for a workshop or presentation, we would love to hear from you.
Please email: info@connectra.org.