Events
There are many opportunities to engage with others in the community. Check out what's coming up:
---

GrowABLE: Unusual Local Vegetables with Earthwise Society
May 6
@
2:00 pm
–
3:00 pm
PDT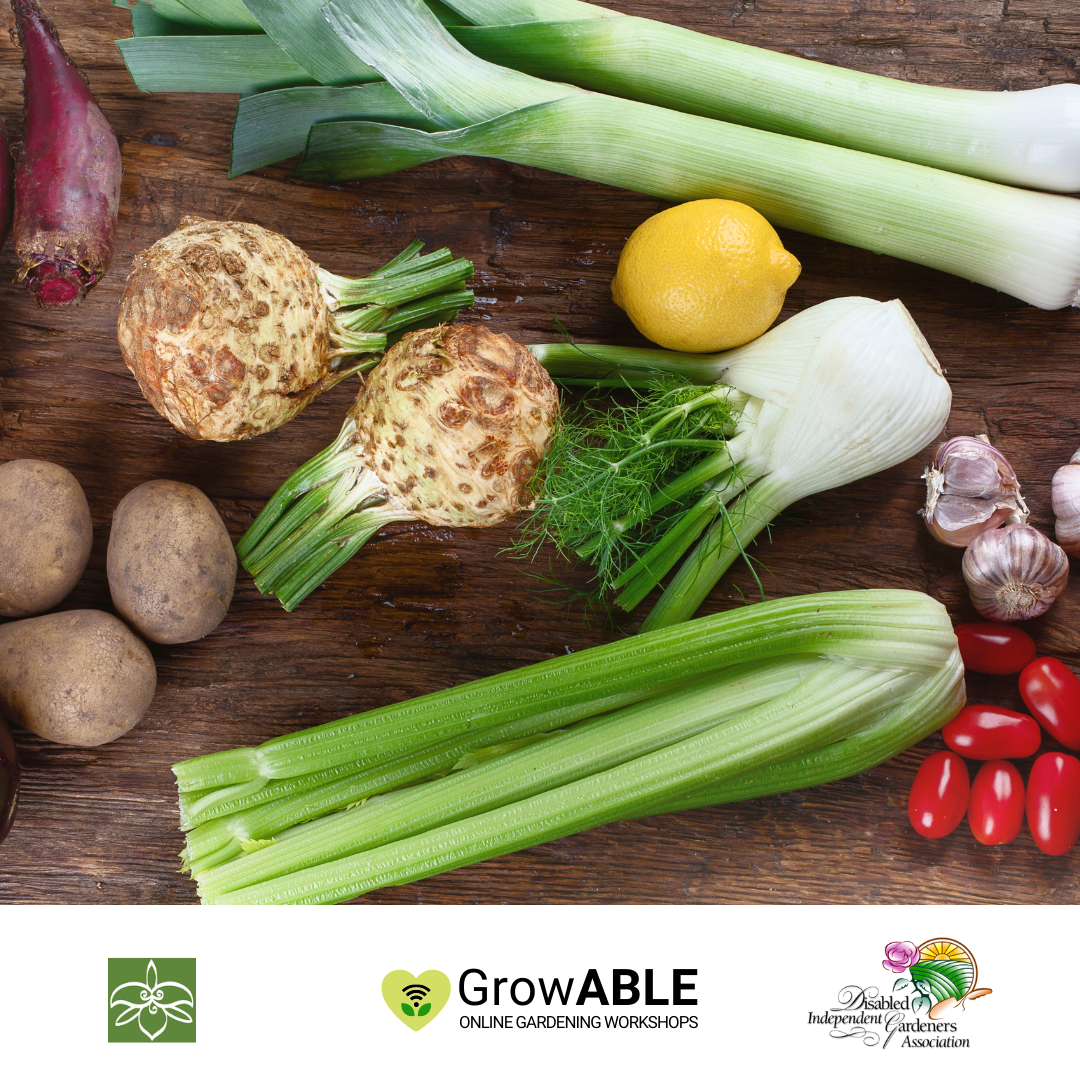 Have you heard about veggies and edible plants like Jerusalem artichokes, cucamelon, kohlrabi, rutabaga, and how they are grown? Join Earthwise Society on May 6th from 2-3PM PT in this DIGA GrowABLE workshop to learn about some of our favorite unusual crops, how to grow and prepare them, and share creative recipe ideas.
Vivian Chung graduated from the University of British Columbia with a Bachelors of Science inFood, Nutrition & Health. She enjoys sharing her knowledge of healthy eating with others and iscurrently the Food Security Program Coordinator at Earthwise Society, where she works to increasecommunity access to safe and nutritious food. As a Registered Holistic Nutritionist, Vivian is passionate about improving health with food, reconnecting kids with the local food system, and supporting organic growing methods.
Katie McGillivray is a Registered Horticultural Therapist (HTR) and active board member of the Canadian Horticultural Therapy Association (CHTA). A strong advocate of asset based community development, Katie has been supporting therapeutic horticulture projects and programs in various communities in BC's lower mainland since 2014. As Earthwise's Horticultural Therapy Program Coordinator, Katie helps coordinate Earthwise's Garden Buddies and food security programs, as well as offering regular therapeutic horticulture workshops for the community.
Please note that this live event will be recorded and streamed to Facebook and YouTube, where it will remain available for our community to enjoy after the session has ended. Closed captioning for this event will be available on these platforms.
Click the button below to register for the event:
Have something to share? We would love to have you contribute!
We're always looking for more people and organizations to host interesting and engaging live disability focused webinars. If you have an idea for a workshop or presentation, we would love to hear from you.
Please email: info@connectra.org.