Events
There are many opportunities to engage with others in the community. Check out what's coming up:
---

GrowABLE: Using the Community Garden Accessibility Kit with Aaren Topley
October 4
@
10:00 am
–
11:00 am
PDT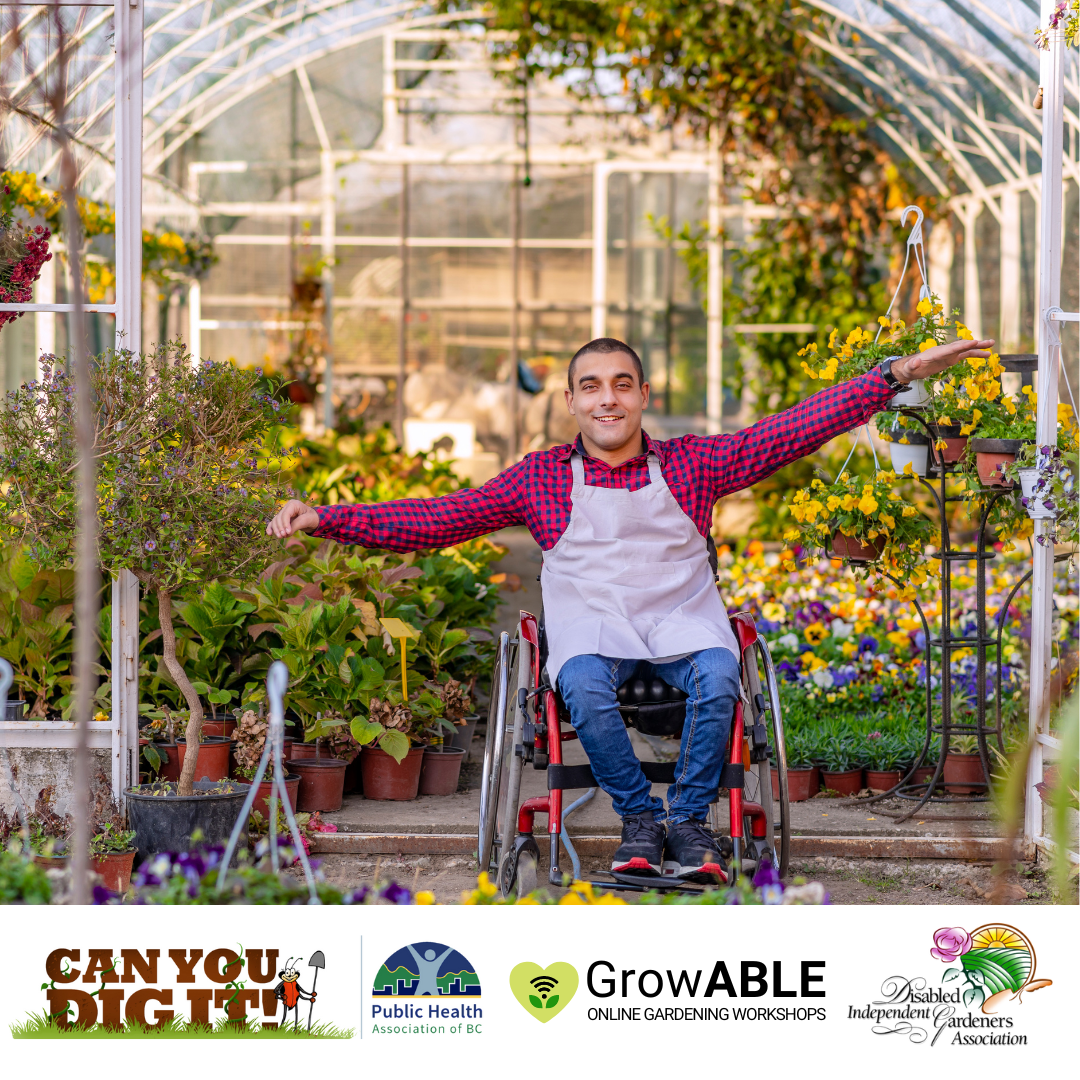 Want to learn how to make your local community garden more accessible? Join Aaren Topley on Friday, October 4th at 10-11am PT in this next DIGA #GrowABLE gardening workshop to discuss the Community Garden Accessibility Toolkit provided by the Public Health Association of BC through their Can You Dig It program.
Aaren has been working in the field of food system development for a decade, with a focus on creating urban food policy, building community food literacy, Indigenous land revitalization and supporting youth food system engagement. He started working with the Public Health Association of BC as a Farm to School BC, Capital Region Animator. Aaren is now the Provincial Manager for Can You Dig It at the Public Health Association of BC, supporting municipalities to develop and implement inclusive community growing programs and policies.
Please note that this live Zoom event will be recorded and streamed to Facebook and YouTube, where it will remain available for our community to enjoy after the session has ended. Closed captioning for this event will be available on these platforms.
Learn more about upcoming Disabled Independent Gardener's Association (DIGA) #GrowABLE online gardening workshops at digabc.org/events.
To register for this event, click the button below:
Have something to share? We would love to have you contribute!
We're always looking for more people and organizations to host interesting and engaging live disability focused webinars. If you have an idea for a workshop or presentation, we would love to hear from you.
Please email: info@connectra.org.