Events
There are many opportunities to engage with others in the community. Check out what's coming up: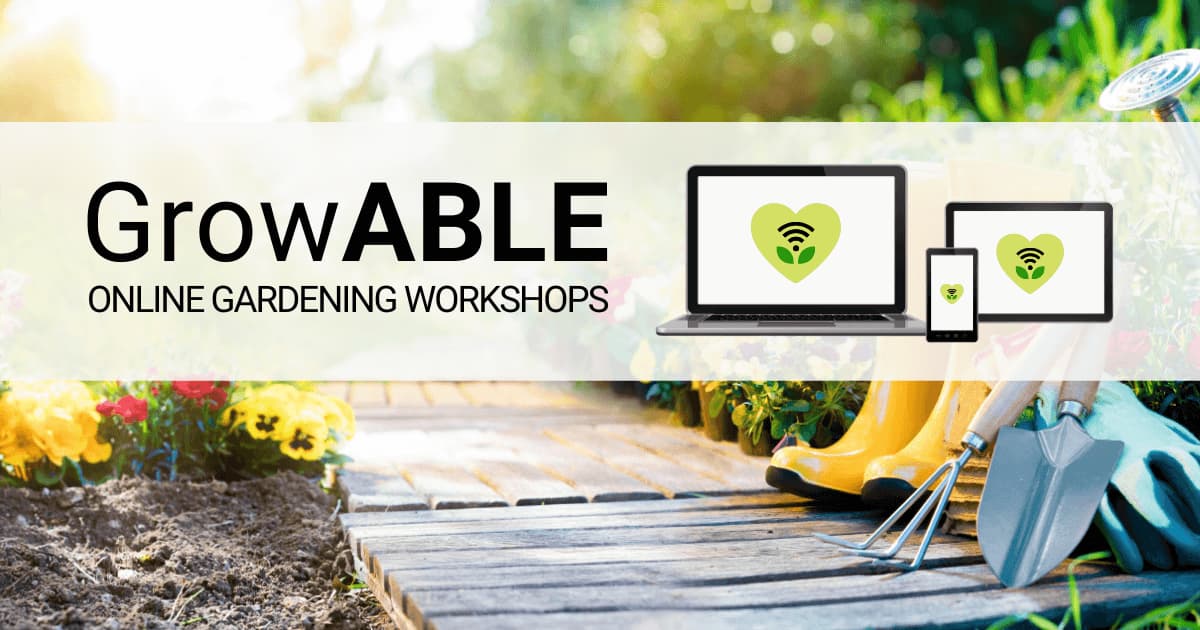 All of us at the Disabled Independent Gardeners Association are so excited to announce our new virtual gardening workshop series – GrowABLE!
In an effort to grow our gardening knowledge, partner relationships and connections to the disability community, GrowABLE is an online adaptation of our in-person workshops. We want to build a virtual community garden experience where participants from all over the country can connect and learn together. We can still bloom where we're planted; our goal is to educate and inspire people through this challenging time, and to grow the size and social ties of the community through online participation.
In order to continue safely engaging in our community, DIGA will be hosting GrowABLE virtual workshops every two weeks via Zoom for our members. These workshops will start in September and continue through January.
Not a member? Fill out our membership form today – it's free!
---

Worm Ranching with Terry LeBlanc
October 23, 2020
@
2:00 pm
–
3:00 pm
PDT
The best plant food? Unlike other types of manure, earthworm casting is almost perfectly designed to promote all kinds of healthy plants to their fullest potential.
Learn how you can compost at home. Terry will teach you how to set up, take care of, and harvest this black gold for your garden. He will also talk about the ecological impact of modern agriculture and how worms can help regenerate the soil. Please join us and learn about the power of worms.
Terry is a long time DIGA member and passionate gardener who loves treating his worms and plants well. His worms are one of the biggest secrets to vegetable power.