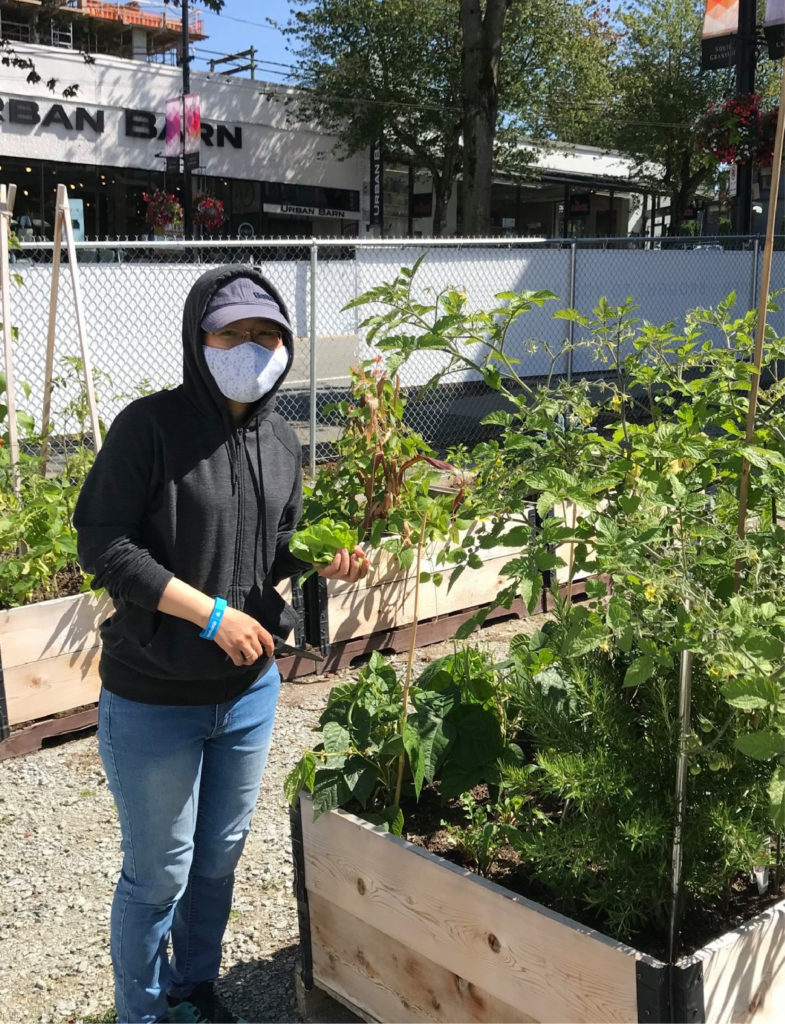 DIGA volunteer Nga, originally from Vietnam, has loved gardening from a young age. "I began gardening by watering and visiting the wild banana and melon trees next to my house daily when I was 5-6 years old" she shared with us. "After I was taught about the benefits which trees bring to us, that love has grown even bigger." Since then, she has grown trees everywhere she lives. She grew papaya, bitter melon, ambarella, orchids and banana trees off the balcony in her apartment in Vietnam.
Though Canadian temperatures and space doesn't allow her to grow those trees in her current home, Nga currently keeps a garden filled with strawberries, hot chilies, bell peppers and much more. She loves the bright air and the greenery the plants bring to her balcony.
Nga continues to spread her love for plants by volunteering with the Disabled Independent Gardeners Association (DIGA) since June 2019. Working with the DIGA helps her to fulfill her love for gardening and helping other people. From trees to gardens, Nga deeply appreciates all that nature has to offer.