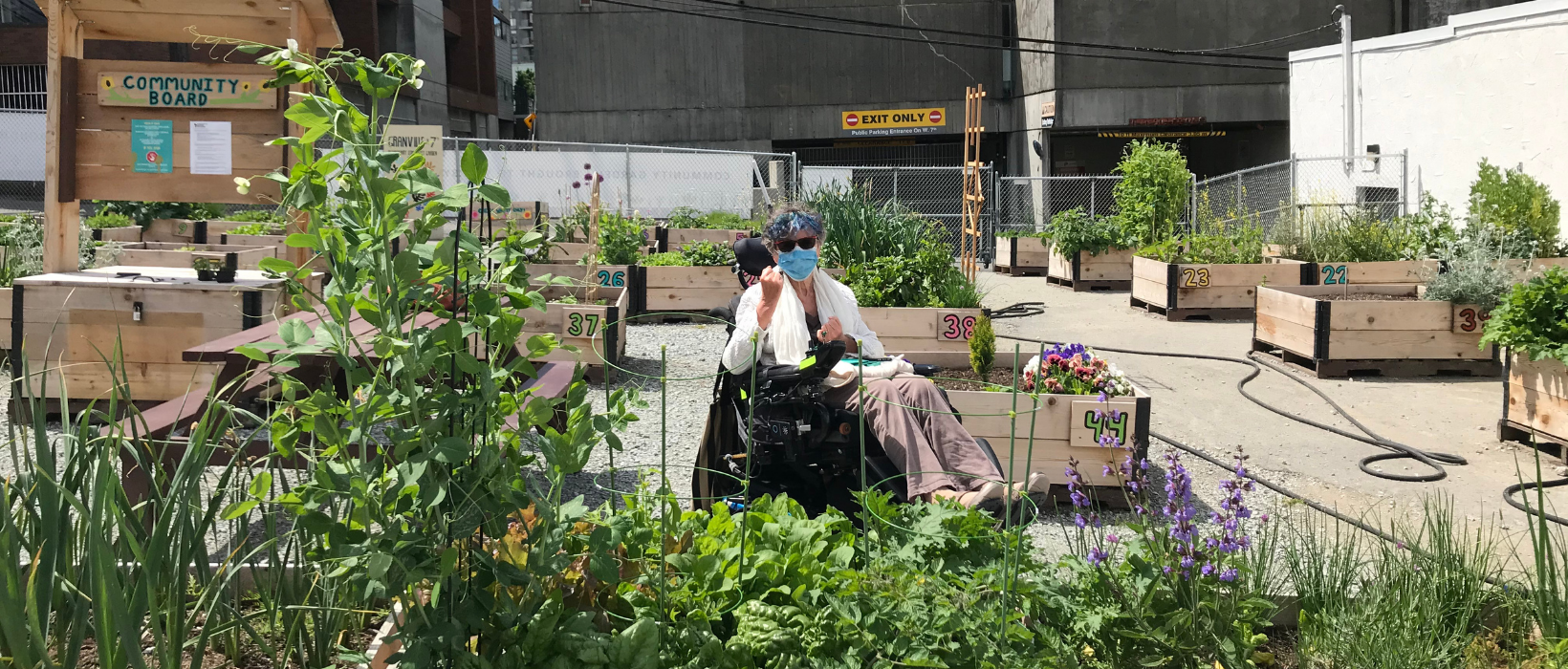 Gardens
DIGA is currently a part of 7 community gardens around Metro Vancouver. We proudly support these gardens as we work to together to make gardening more accessible for all. Each garden is conveniently located near accessible facilities and public transit. They also have wider pathways, handy water hookups and communal sheds.
When a DIGA member signs up to participate in our community gardening program, they will receive:
A raised plot or tabletop garden with automated drip irrigation at one of these 8 garden locations
Volunteer one-on-one support to assist with tending their plot
Custom, adapted tools, stakes, cages, trellises, and anything else one might need to grow a healthy garden.
Interested in participating in this program? Here's what you need to know:
This program is open to registered DIGA members only. Online member registration is free and available on this website.
This program runs from May to October
Plots are assigned on a first come; first serve basis. Waitlist opens at beginning of February each year.
All perennials must be removed from the plot at the end of each season.
DIGA members who have had plots at Community Gardens retain that same plot unless otherwise specified.
To join the community garden waitlist, please email info@digabc.org with the following information:
Name, email, phone number
Choose your top two garden locations
Provide at least one day and time that you can commit to visiting your plot for up to one hour for at least a 2-week period.

This is stipulation is necessary to ensure you receive adequate one-on-one support from one of our dedicated volunteers.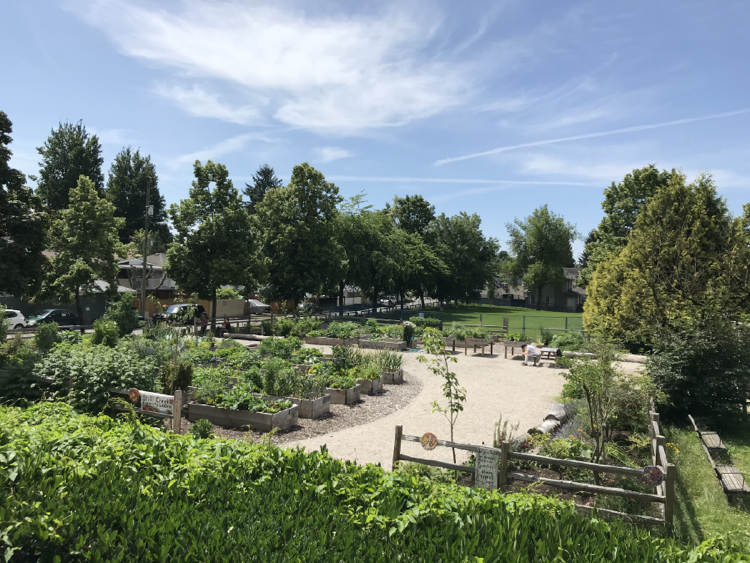 Still Creek Community Garden
4410 Kaslo Street, Vancouver
This beautifully manicured garden is located on Kaslo Street, right outside the 29th Avenue SkyTrain Station. Started in 2011, this garden has over 40 raised garden beds, 3 tabletop gardens, a pumpkin patch, bee hive and a fruit orchard. The community garden also tends several communal plots, donating the harvests to the Sarah Ross Supportive Housing Complex just up the street from the garden.
To learn more about this community garden, visit stillcreekcommunitygarden.wordpress.com/ or contact stillcreekcommunitygarden@gmail.com.
---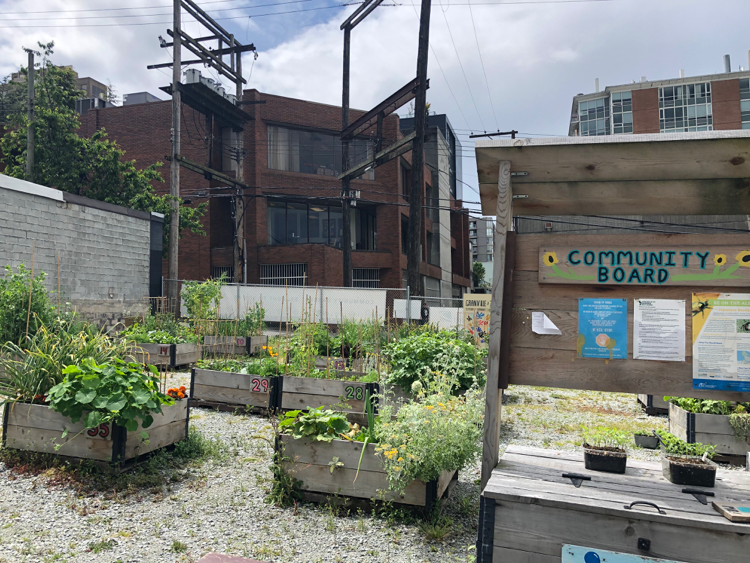 Granville & 7th Temporary Community Garden
The Granville & 7th Temporary Community Garden is a temporary growing space in the South Granville neighbourhood of Vancouver, located at the corner of Granville Street & W. 7TH Avenue. Established in October 2019, this temporary growing space has 100 raised garden beds, in addition to seating, garden art and a community noticeboard.
Currently no available DIGA plots at this location
To contact the garden manager of Granville & 7th Temporary Community Garden, please email: garden@communitygardenbuilders.com. You can find more information on their website: www.communitygardenbuilders.com
---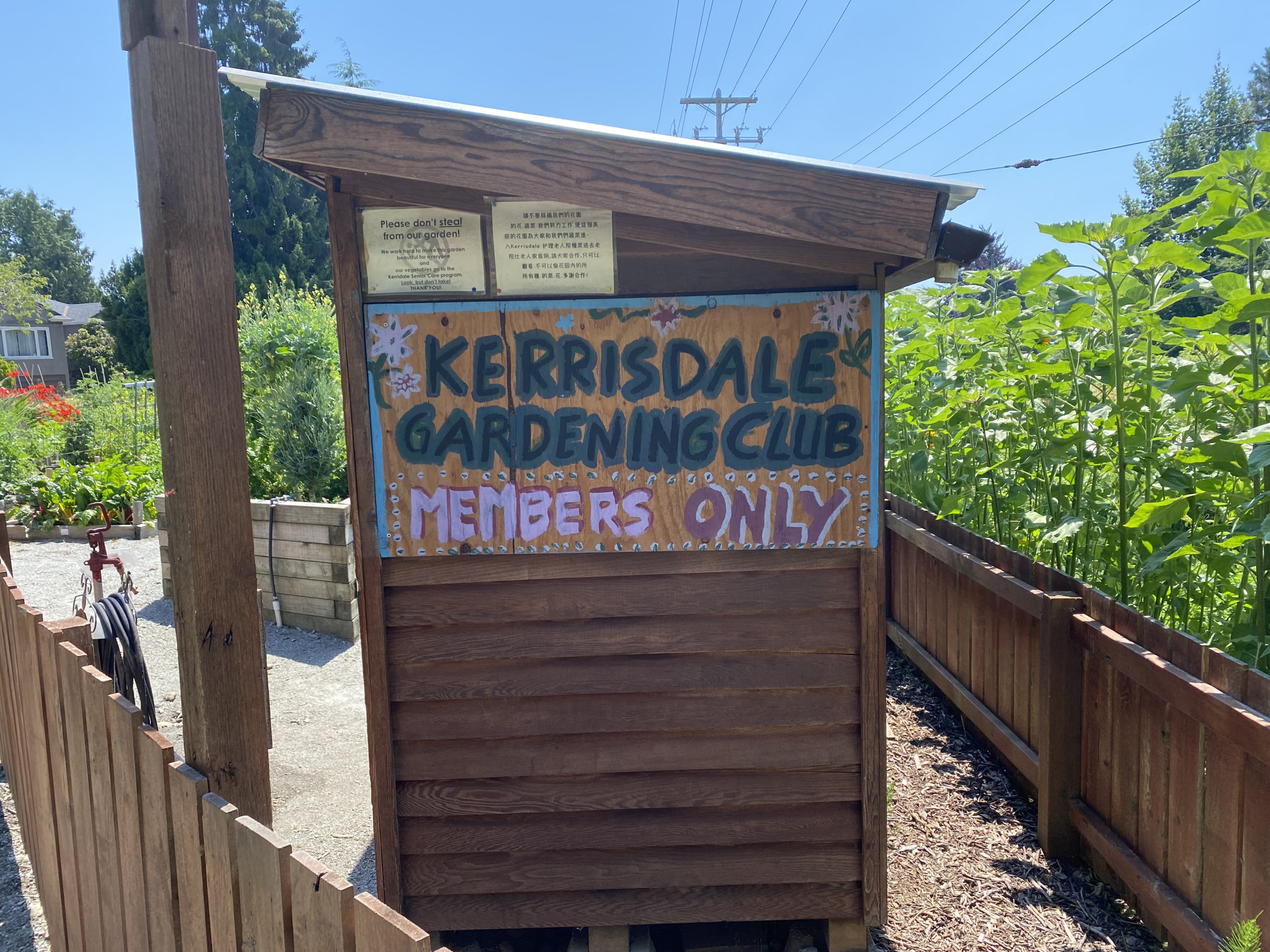 Kerrisdale Community Garden
5851 West Boulevard, Vancouver
Kerrisdale Community Garden is located at the junction of West 60th Avenue and West Boulevard in Vancouver. The creation of the garden was spearheaded by a Kerrisdale resident in 2009, who contacted The City of Vancouver to complain about the long waitlist times for community garden plots. That City of Vancouver worker advised the Kerrisdale resident to get in touch with some of the other people on the wait list. After years of working with the city and generating support for the initiative, the garden was finally built in 2011 and contains 22 plots. This garden regularly donates its extra produce to the seniors' centre kitchen at Kerrisdale Community Centre, gives pumpkins to children for pumpkin carving, and plants wildflowers in the surrounding areas.
To learn more about this community garden, visit kerrisdalecommunitygarden.wordpress.com/
---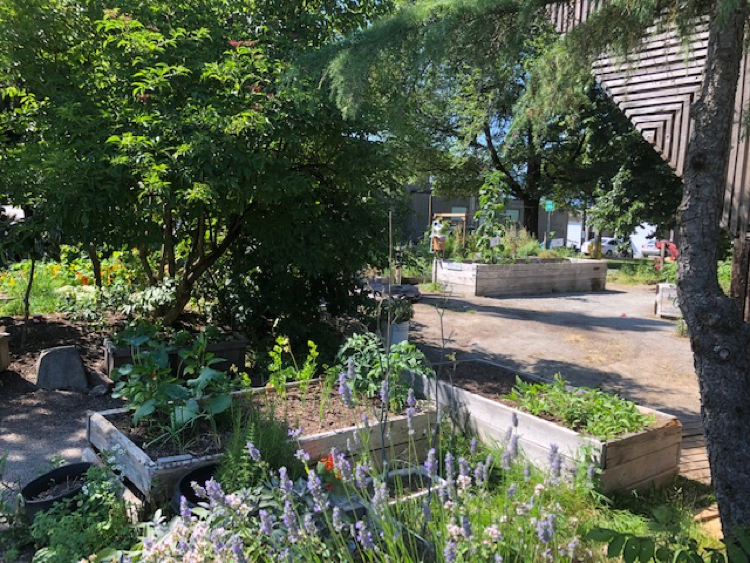 Woodland Park Community Garden
705 Woodland Drive, Vancouver
Established in 2012 by a group of volunteers from the Village Vancouver Transition Society. The goal was to provide gardening opportunities to the urban residents in the Grandview-Woodland area of East Vancouver. Woodland Park is situated in an area bounded by Woodland Drive, Frances Street, McLean Drive, and Adanac Street. The Park is a lively community hub, with a playground and pool, regular softball games, dog walkers, picnickers and myriad of other park users.
To learn more about the garden, feel free to contact Woodland directly at woodlandparkgarden@gmail.com. We also invite you to read the garden's blog at woodlandcommunitygarden@wordpress.com.
---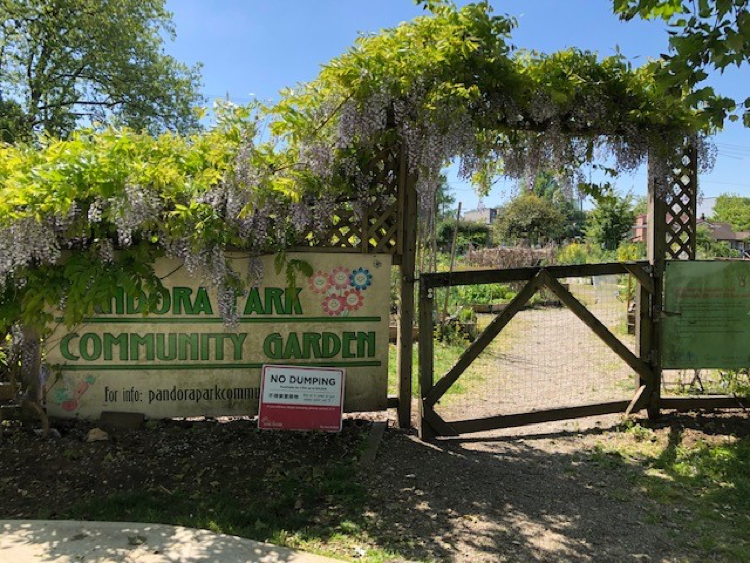 Pandora Park Community Garden
2205 Franklin St, Vancouver
Pandora Park is located one block north of East Hastings and Nanaimo Street. This 100 square foot community garden was proposed by a group of people from the Hastings Sunrise area of Vancouver back in 2009, with the goal to enhance their community through education and social interactions while providing opportunities for residents to grow affordable organic produce, flowers, and herbs. This garden has 67 plots; 4 of which are large accessible raised plots. DIGA acquired 2 of these accessible plots back in 2012 and we are still maintaining them today. This garden has a communal shed; water hook-ups; a beehive and its own orchard. It is conveniently located near accessible public washrooms, dog park, and picnic area.
To learn more about this community garden visit pandoraparkgarden.wordpress.com or contact pandoraparkcommunitygarden@gmail.com
---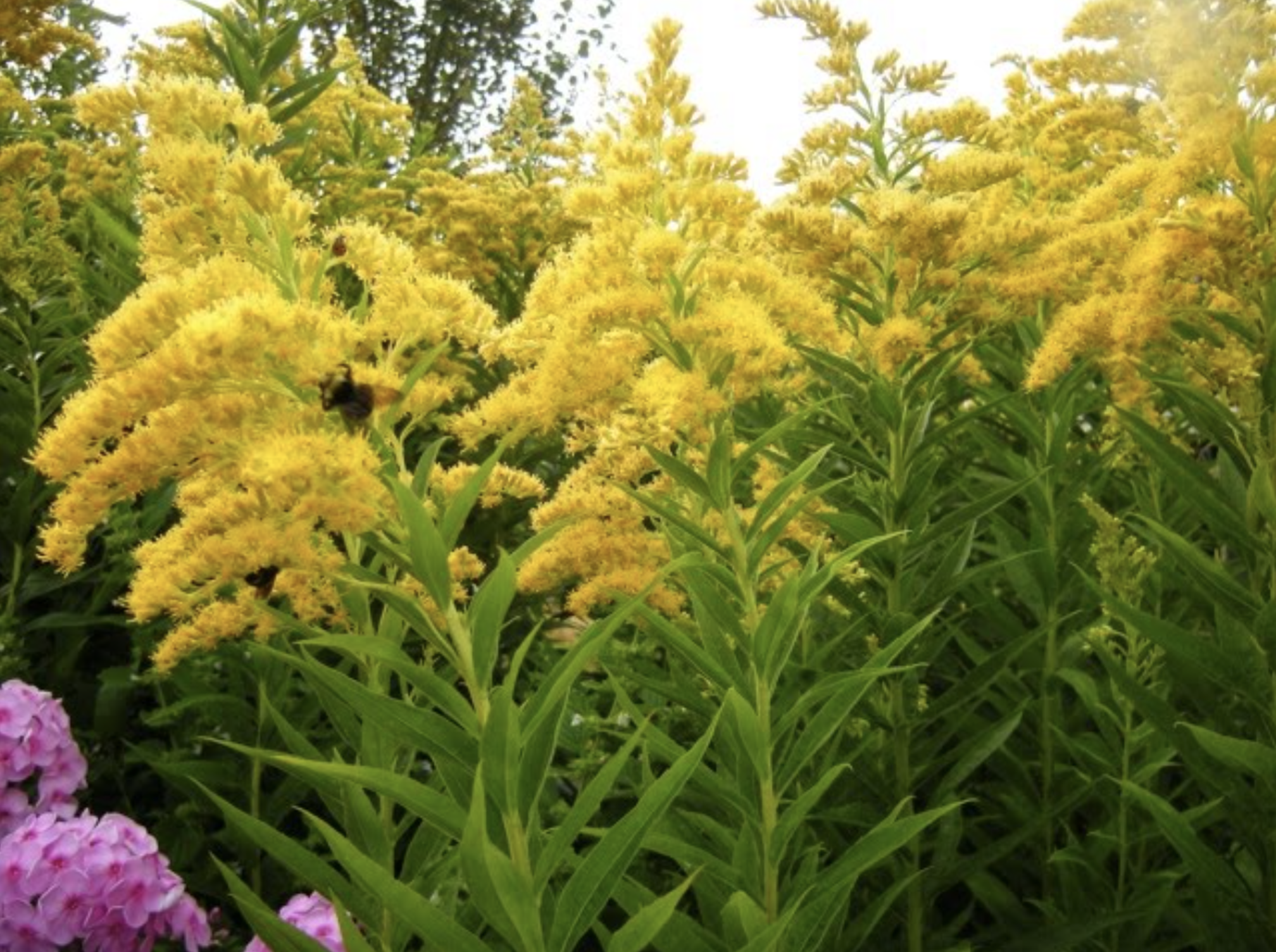 2104 Maple St, Vancouver
Founded in 1989, this community garden is located along the Arbutus Corridor in the Kitsilano on the north side of 6th Avenue between Maple and Cypress Street. It is one of the oldest community gardens in the city. There are approximately 75 members, seven member sections and three communal sections. There are also bee hives, a children's garden, and plots which contribute fresh produce to a local soup kitchen.
To contact the garden's admin team, email info@maplecommunitygarden.ca
---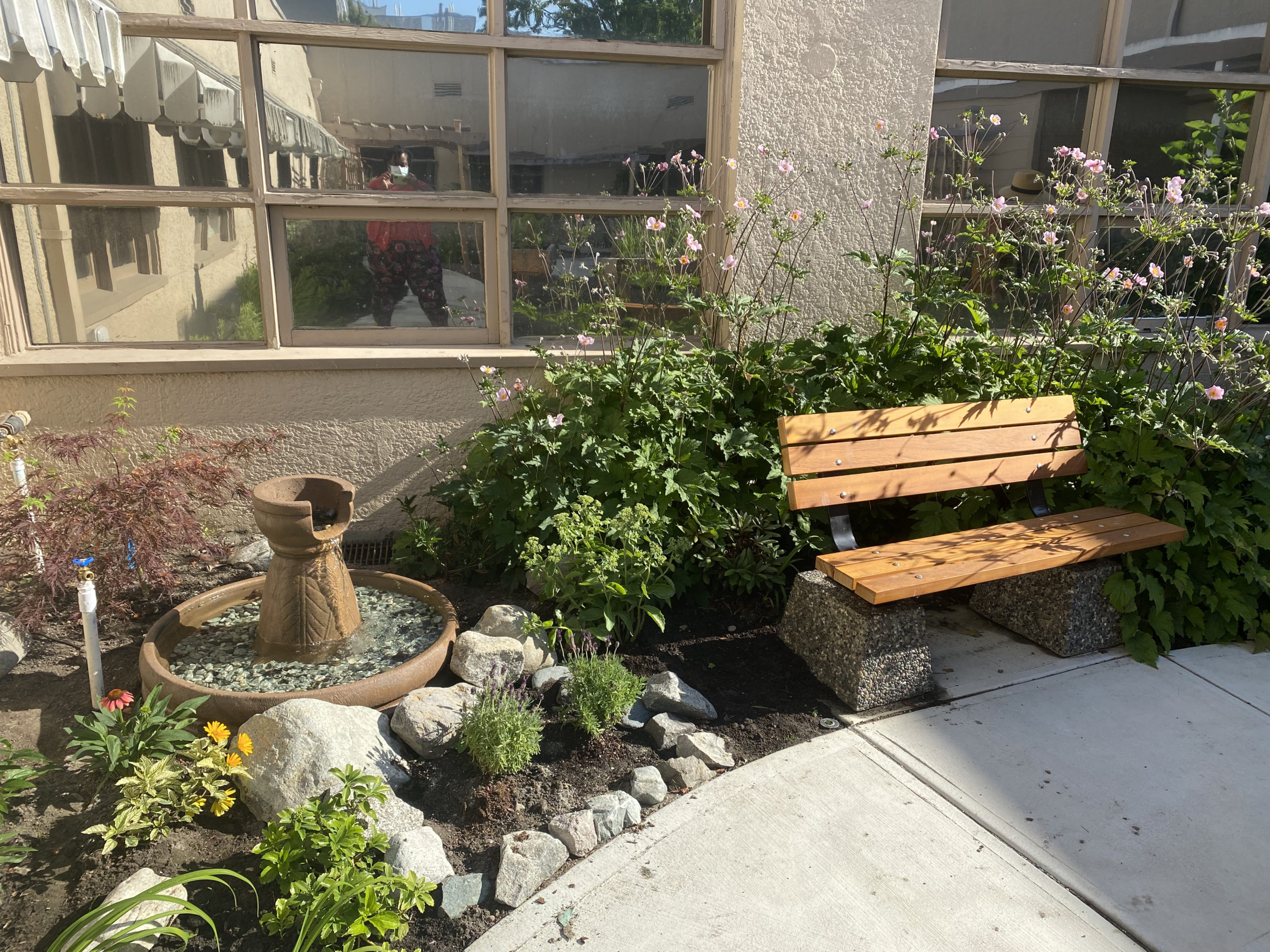 G.F. Strong Rehabilitation Centre Courtyard Garden
4255 Laurel Street Vancouver
The courtyard garden project at GF Strong was first envisioned in the spring of 2019. By establishing a new garden space in the courtyard of the rehabilitation centre, DIGA hopes to foster a community between members, in-patients, and the public through their shared love of gardening. The project is currently in its final stages of completion, with its grand opening scheduled for the Spring of 2022.
Grand opening TBA.